I have one question right about now… where the heck did this year go? Seriously, 2014 is just flying by! When I wrote the title of this post I had to double check the date on the calendar to make sure I hadn't just gotten confused and it was actually still June. That aside, there have been some great new books to hit the digital shelves (and real ones, but who has the space for that?) this year or so and even more still to come.
Here are just a few suggestions to get you back in the reading way…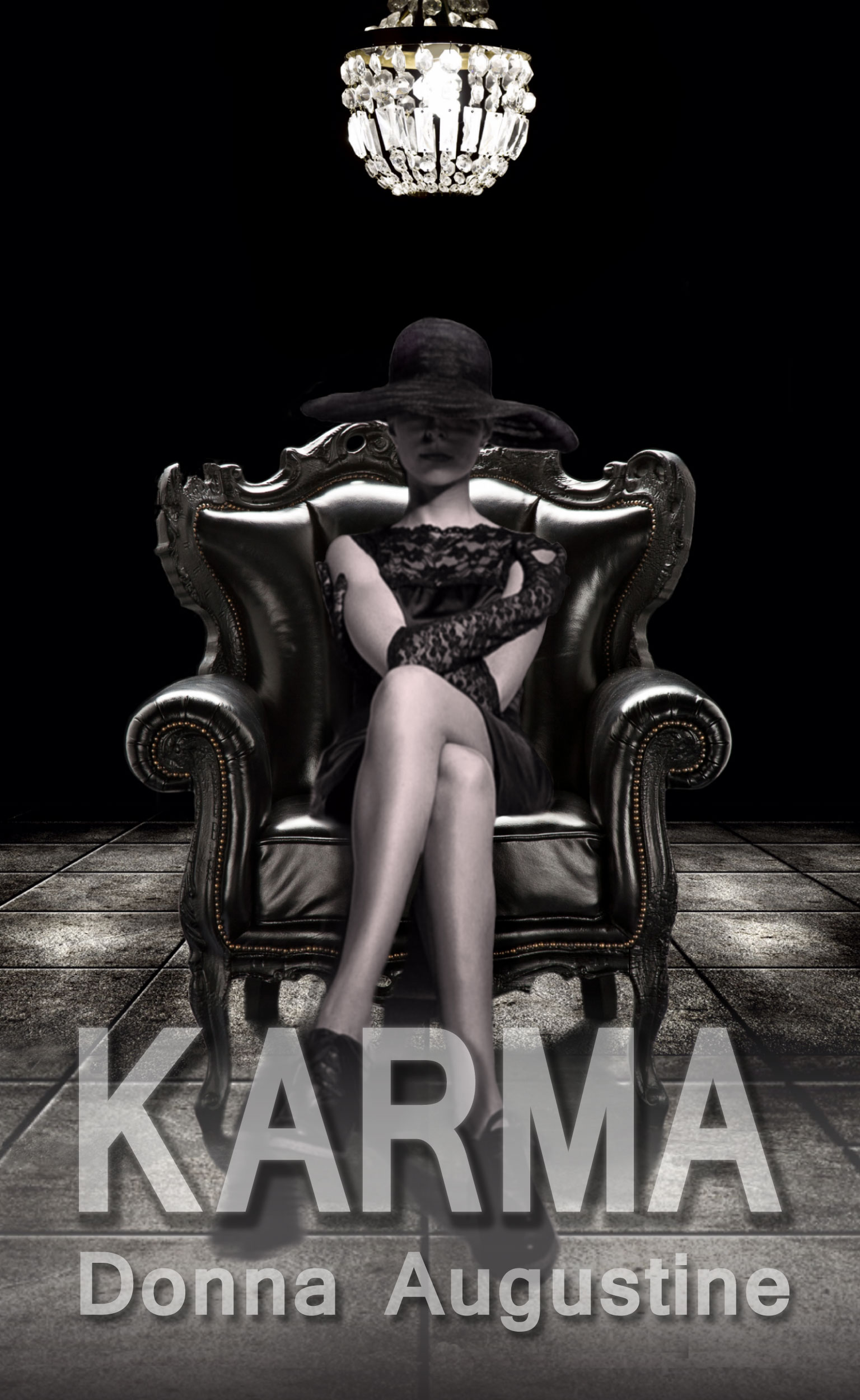 Karma by Donna Augustine
Don't let the mediocre cover fool you, this one is actual a pretty solid read. It's a little inventive and unusual which I found refreshing. I don't want to give the plot away but it's difficult to explain so I'm going to cheat and just give you the synopsis.
People say karma's a…well, you know. Personally, I don't think I'm that bad. It's not like I wanted this job. I wasn't even in my right mind when I accepted the position. Now, I'm surrounded by crazy coworkers like Lady Luck, who's a bit of a tramp, and Murphy's Law, who's a bumbling oaf. But the worst is Fate. He's got a problem with transfers like myself, and I have to see him constantly. It's unavoidable. We're hunting the same man—my murderer.
It's urban fantasy with a hint of romance and a splash of comedy thrown in for good measure without heading into chick lit territory (which, if you follow me on Goodreads, you know I despise). I really enjoyed it but do be aware, there is a smidge of cliff hanger ending, so if that kind of thing really grinds your gears, you might want to wait until book two gets a release date!
The Jewel by Amy Ewing
A YA book that is touted as the next The Selection Trilogy, how can I resist? I am yet to read this one as it has only just recently become available but it has made it's way to the top of my to-read pile.
The Jewel means wealth. The Jewel means beauty. The Jewel means royalty. But for girls like Violet, the Jewel means servitude. Not just any kind of servitude. Violet, born and raised in the Marsh, has been trained as a surrogate for the royalty—because in the Jewel the only thing more important than opulence is offspring.

Purchased at the surrogacy auction by the Duchess of the Lake and greeted with a slap to the face, Violet (now known only as #197) quickly learns of the brutal truths that lie beneath the Jewel's glittering facade: the cruelty, backstabbing, and hidden violence that have become the royal way of life.

Violet must accept the ugly realities of her existence… and try to stay alive. But then a forbidden romance erupts between Violet and a handsome gentleman hired as a companion to the Duchess's petulant niece. Though his presence makes life in the Jewel a bit brighter, the consequences of their illicit relationship will cost them both more than they bargained for.
You had me at dystopian society and then again at forbidden romance. Bring on the drama!
Love Letters to the Dead by Ava Dellaira
A contemporary novel (not supernatural) dealing with grief and overcoming it to face life's challenges, this is something of a coming of age story with a twist. It has received mixed reviews, some finding the concept of writing letters to dead celebrities to be a little childish, while others describe the writing to be lyrical and moving. I say you make up your own mind on this one!
Laurel chooses Kurt Cobain because her sister, May, loved him. And he died young, just like May. Soon, Laurel has a notebook full of letters to the dead—to people like Janis Joplin, Heath Ledger, Amelia Earhart, and Amy Winehouse—though she never gives a single one of them to her teacher. She writes about starting high school, navigating the choppy waters of new friendships, learning to live with her splintering family, falling in love for the first time, and, most important, trying to grieve for May. But how do you mourn for someone you haven't forgiven?

It's not until Laurel has written the truth about what happened to herself that she can finally accept what happened to May. And only when Laurel has begun to see her sister as the person she was—lovely and amazing and deeply flawed—can she truly start to discover her own path.
One More Thing: Stories and Other Stories by B.J. Novak
This is my next read. This. Right. Here. I am a massive fan of The Office (The US version. Deal with it.) and B.J. Novak is one of the many great writers behind that brilliant show. As is Mindy Kaling, who moved on to make The Mindy Project, another favourite of mine, and they are still very close friends…or so their instagram accounts say. My stalking ways aside, this is collection of stories and quotes all pooled together written with the same sardonic wit you may be familiar with, especially if you ever watched an episode of The Office. I can't help but here the following quote taken from the book in Ryan's voice…
If you love something, let it go. If you don't love something, definitely let it go. Basically, just drop everything, who cares.

Fangirl by Rainbow Rowell
I feel this book title is an appropriate response to that hot mess of a paragraph above regarding B.J Novak / Mindy Kaling. Fangirl is the story of Cath, a quiet introverted twin who finds social settings to be uncomfortable, is filled with insecurities and prefers to live inside her fanfic stories. She finds an escape through her writings and it has become her life. This is a heart-warming look at fan fictions and the lives of the writers behind it, a story thriving on delicate simplicity and easy relatability.
Sometimes writing is running downhill, your fingers jerking behind you on the keyboard the way your legs do when they can't keep up with gravity.
Books we cannot wait for…
Mindy Kaling's new book Why Not Me, which is apparently a working title and as yet has no date for publishing but I seriously cannot wait. In case you missed it, just a few years ago she released this little gem which I thoroughly enjoyed so naturally I'm eagerly awaiting this! And speaking of talented and inspiring women who are releasing books that I am already salivating over, Amy Poehler's new book Yes Please is due out October 28 – you can pre order a copy here!
What books are you reading right now? We love to find new reading material!
Add comment